We were commissioned by a local Gastropub and restaurant to undertake the restoration of this Kilim sofas seat cushions. It had seen many years of the pubs customers enjoying a pint or G n T whilst sitting comfortably on its plump cushions.

These 2 photos illustrate the damage to the Kilim before we commenced our restoration and cleaning.
As can be seen, there were a number of tears and missing sections of wool design.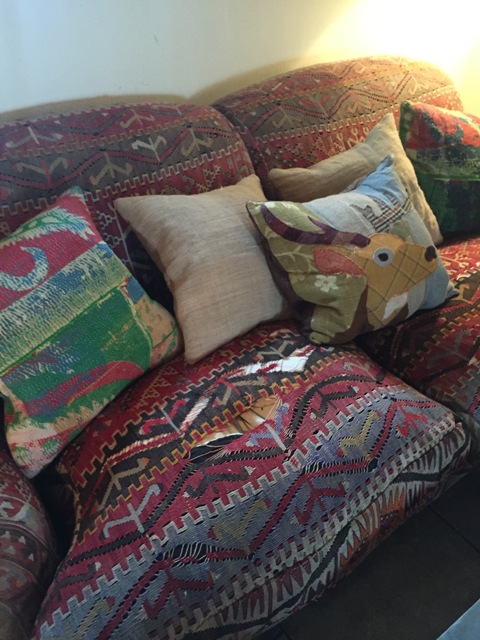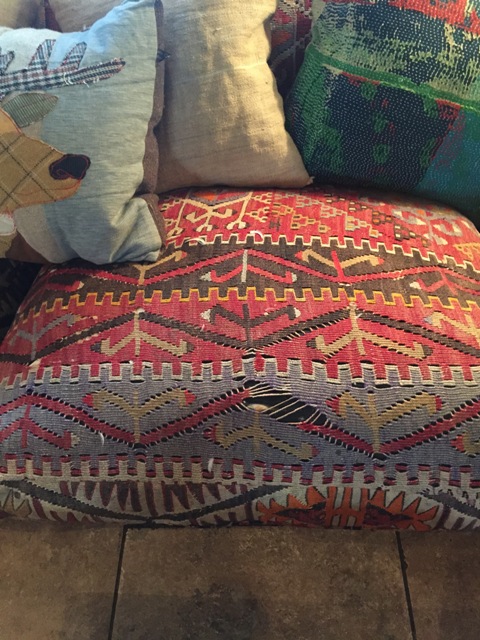 After an initial hand washto enable an near exact colour match on the replacement wool, our skilled restorers carefully rebuilt damaged sections and rewove the missing areas of the Kilim, matching the wool and original design. The cushions were then lightly washed again.