Persian Qashgai Rugs are hand knotted tribal rugs, woven by the Qashgai people of the Fars area in South West Iran. The rugs they produce are woven in hand spun wool onto a wool warp and weft (foundation of the rug) using natural dyes. They are predominantly a rich palette of colours, mainly a red ground, with dark blues, rich creams and golds. They are rich in design too, often depicting stylized animals, birds and flowers. Some of the Qashgai rugs have a central medalion whilst many have a row of medalions running down the centre of the rug.

If you are looking for a beautiful rug to give the perfect look to any country house or cottage or modern room alike, a tribal or village-style rug will look great, adding depth and warmth. Given the right care, this type of rug will reward you with years of hard-wearing service.

The rug pictured is the finest grade of Qashgai.
Size - 5'6" x 3'7" (171 x 113cm)
Example Price - £595.00

Typical Sizes

5' x 3' (152 x 91cm)
6' x 4' (183 x 122cm)
7' x 5' (213 x 152cm)
8' x 6' (244 x 183cm)
9' x 7' (274 x 213cm)
10' x 8' (305 x 244cm)
11' x 9' (335 x 274cm)
Very occassionally in larger sizes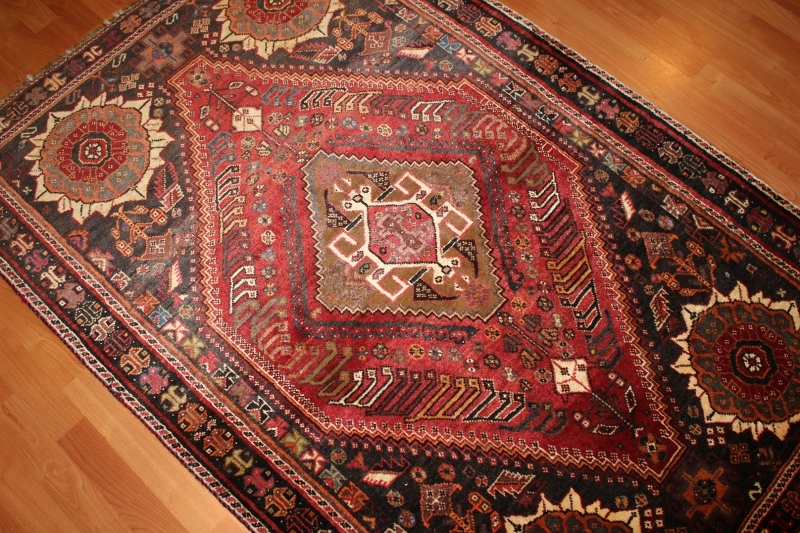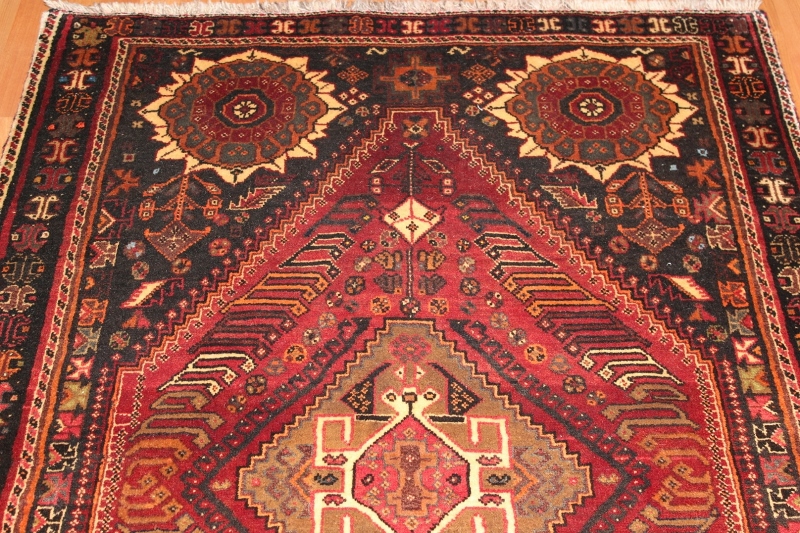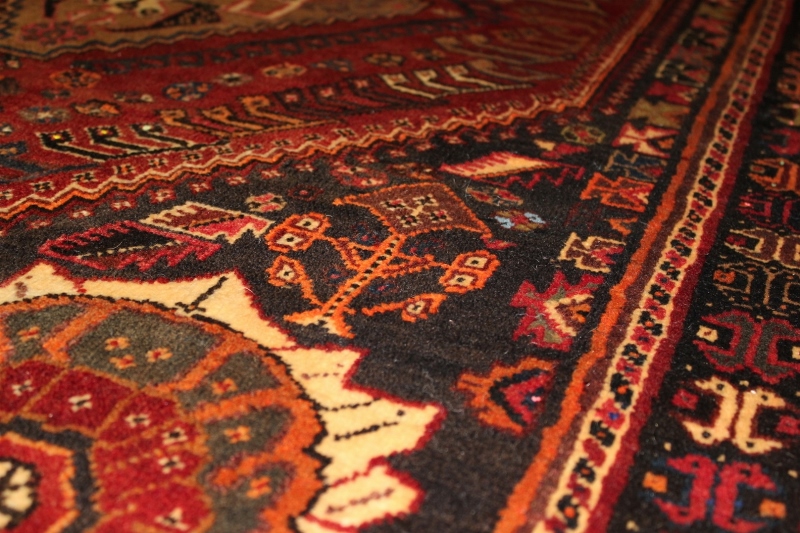 *Due to the handmade nature of this product, it is a one-off therefore other rugs will have variations in design and size.

Why not add some Underlay for your new rug?

Whether you are placing your rug on carpet or a hard floor, anti-slip underlay should be used under your rug to prevent your rug walking across the floor and becoming a hazard. Equally underlay can save wear on your rug, dyes transferring from the rug to a lighter coloured carpet and provide an invisable extra cushioning between your feet and floor as you walk on your rug. To add underlay to your rug purchase, please choose the best size match here and add to your basket

Underlay is 50% Off when purchasing a rug/cleaning/repair. Use Underlay discount code underlay50 at checkout.